Jute Bag Set--varietal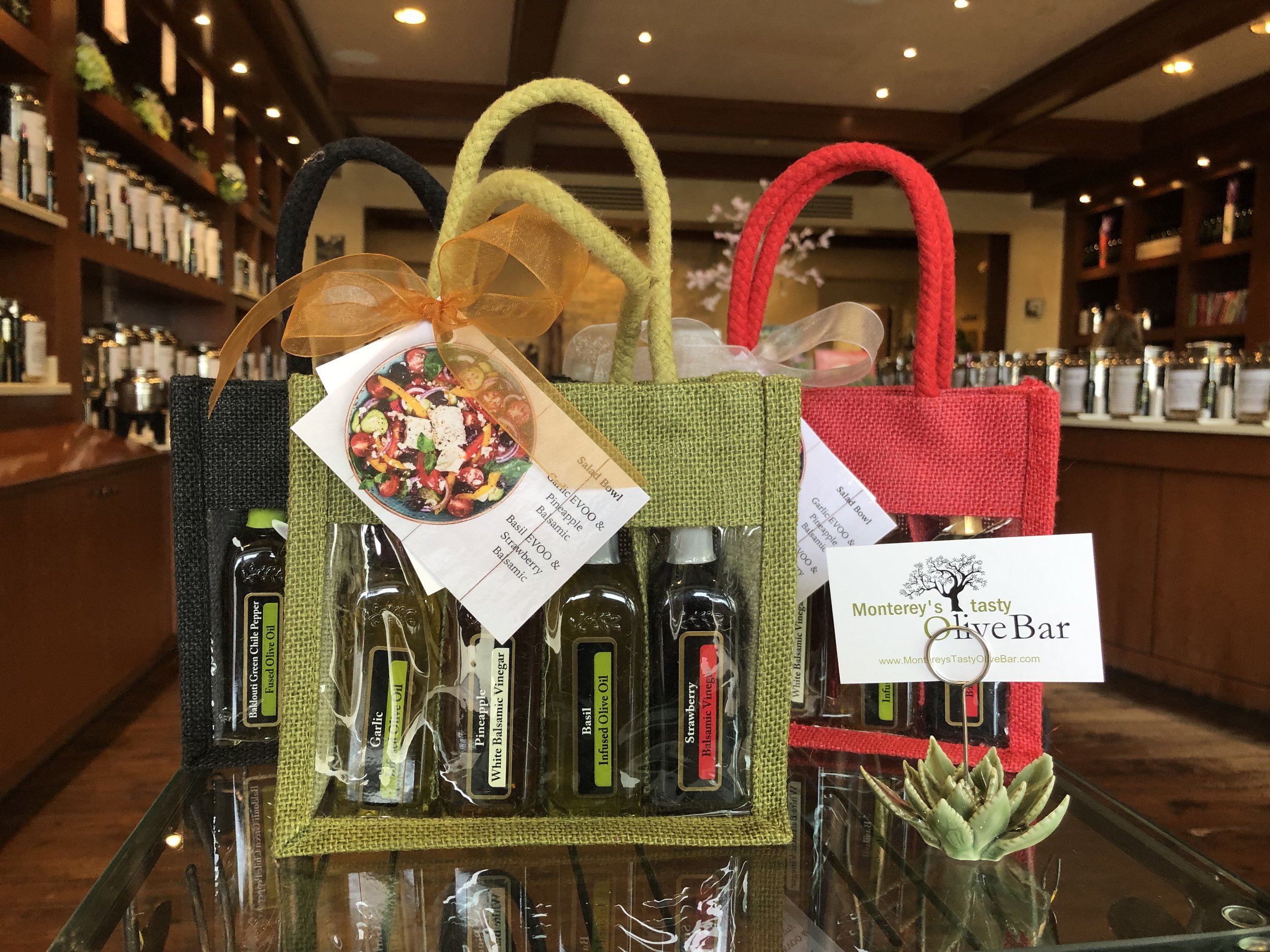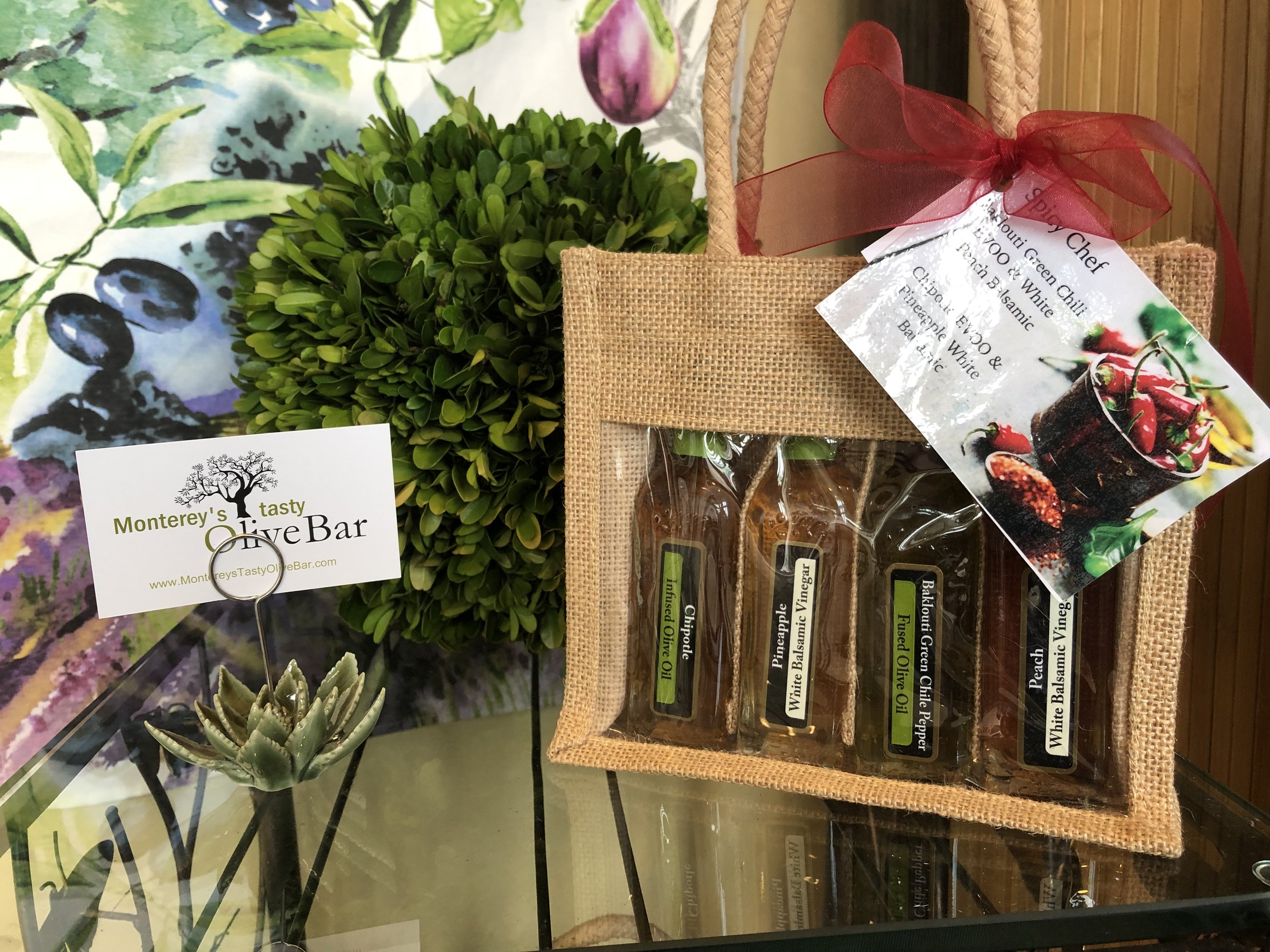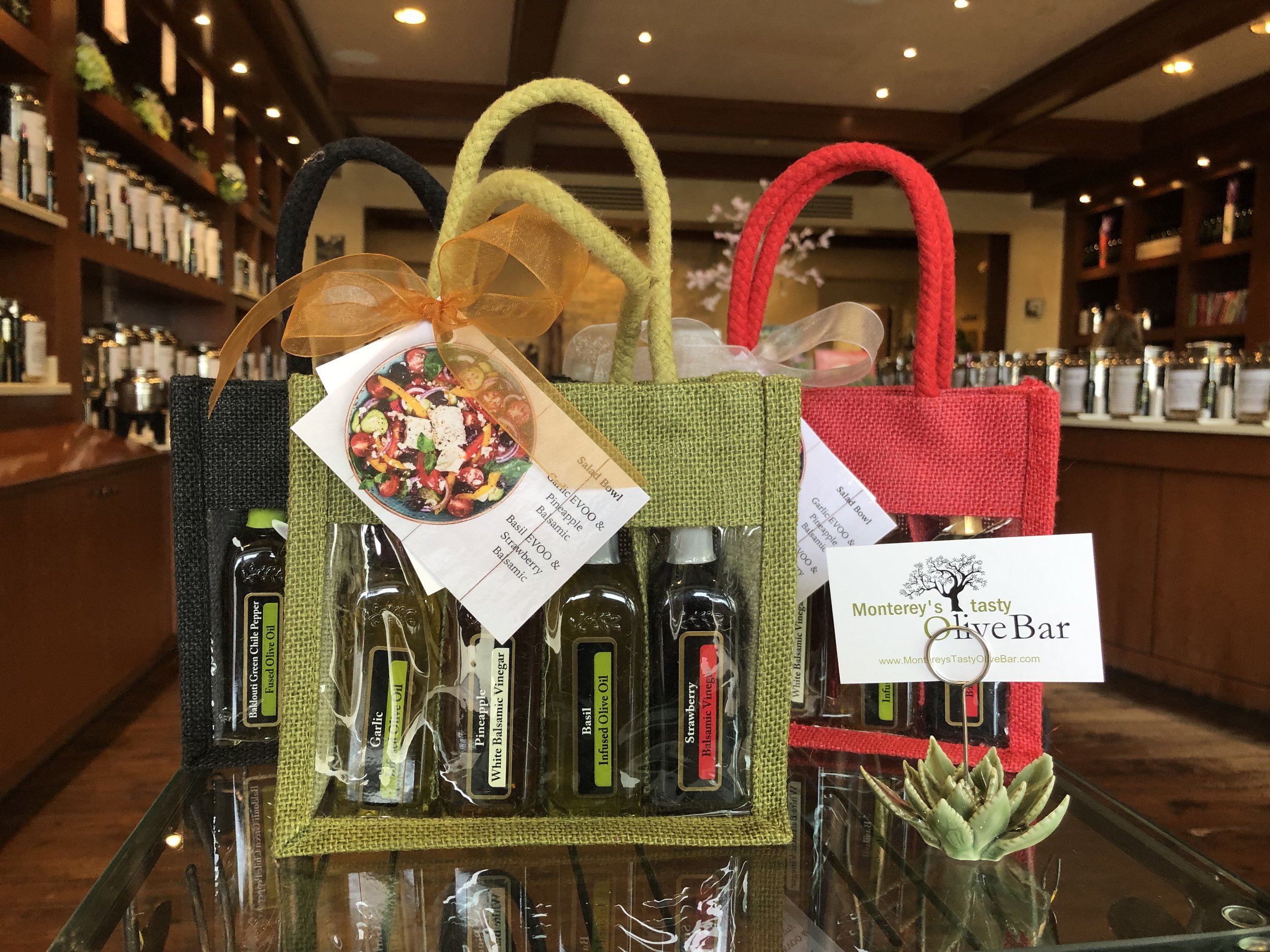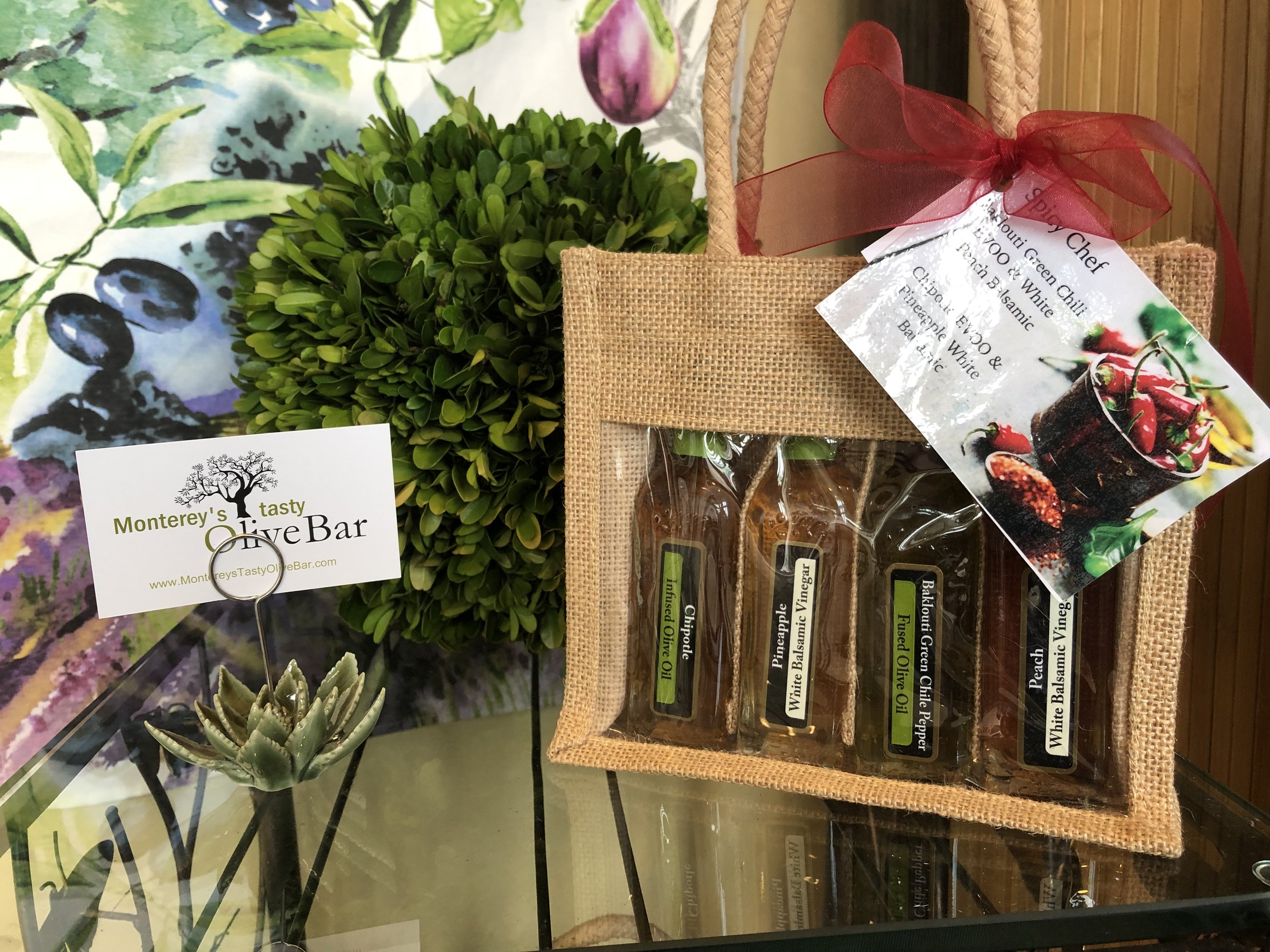 Jute Bag Set--varietal
With our best pairings already packaged in an elegant and eco-conscious way, gifting has never been easier! From the Bread Dipper to our Salad Bowl , our 2 pairings are sure to dazzle anyone regardless of different tastes.
Baker's Gold: Blood Orange EVOO & Aged Dark Chocolate Balsamic + Lemon EVOO & Aged Tahitian Vanilla Balsamic
Bread Dipper: Garlic EVOO & Black Currant + Tuscan Herb EVOO & Sicilian Lemon White Balsamic
The Salad Bowl: Basil EVOO & Strawberry Dark Aged Balsamic + Walnut Oil & Red Apple Balsamic
Roasted Veggies: Mushroom & Sage EVOO + Herbes De Provence & Tangerine Balsamic
Asian Cook: Garlic EVOO & Honey Ginger Balsamic + Mandarin EVOO & Pomegranate Quince Balsamic
Spicy Chef: Baklouti Green Chili EVOO + Peach White Balsamic & Chipotle EVOO + Pineapple White Balsamic
Petite bottles included are 60mL each.